Modulo Béton® is expert in
modular household waste recycling centers (HWRC).
Since 2004, Modulo Béton® has supported local communities in building, extending and even transferring their community waste management facilities. Over 250 of our achievements are currently in use throughout France and the World. Choosing Modulo Béton® means opting for a reliable partner with extensive know how as well as the guarantee of on schedule site delivery.
You are looking for more efficient waste management?
Find out more about the Modulo Beton® solution.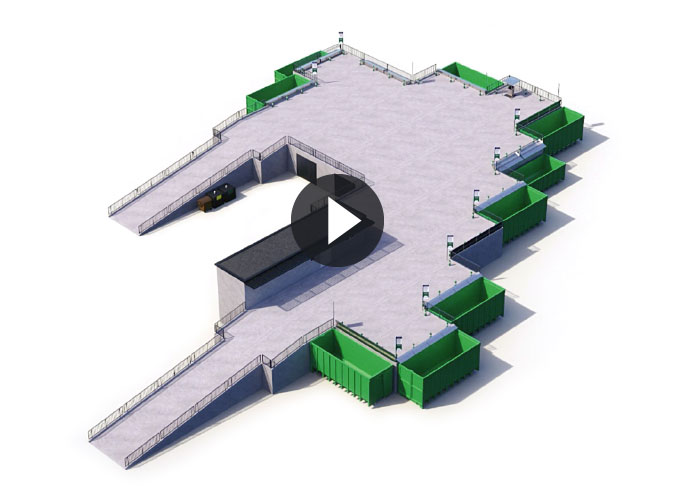 PATENTED unmatched, scalable and quick
The Modulo Béton® concept is based on the unique idea of combining the simplicity of the modular approach with the durability of the concrete used, which differentiates us, not only from traditional building (a lot slower and risky) but also from the other types of modular building (not as durable).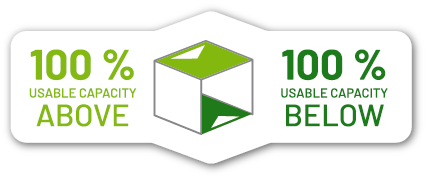 The only household waste modular recycling center with 200% useable capacity
100% usable capacity above – 100% usable capacity below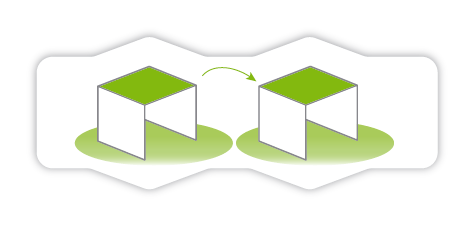 The modular waste management facility can be moved and modified whenever needed.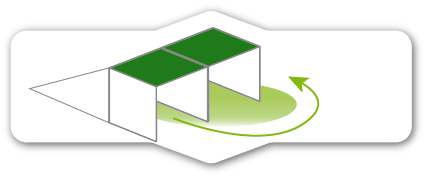 The household waste modular recycling center is totally tailored and scaled to your requirements
Waste recovery, recycling centres, do you know the difference?
The main aims of the two structures are the same, that is, collecting, upgrading and distributing the objects that people have given while focussing on the re employment of people with social difficulties and fostering ecological awareness.
• To be termed as a Recycling Center, the latter must meet specific requirements, be a member of the National Waste and Recycling association and handle all kinds of waste.
• The term of Waste Recovery Center indicates that the latter is not a member of National Waste and Recycling association and generally carries out more targeted waste management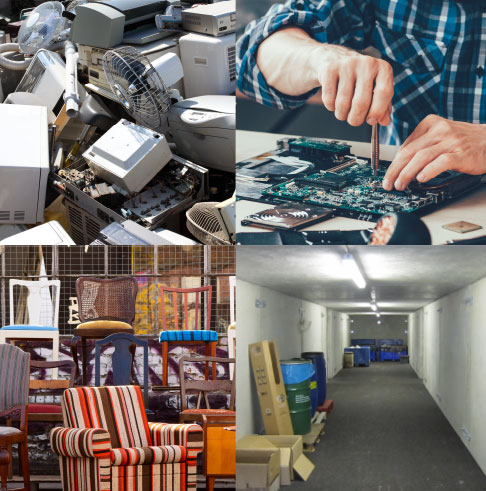 Modulo Béton® allows you to carry out both recycling and waste recovery activities directly on site either by using the space available below the waste management center or by actually incorporating additional dedicated facilities (where all types of waste management can be carried out)
Modulo Béton® also builds modular concrete block industrial technical premises for industrial use.
Modulo Béton® has been designing and building solid, tailored modular concrete block buildings for industrial purposes since 2004.
The new Modulo Béton Company
A promising new outlook
If our primary aim is customer satisfaction, for each and every one of our projects we are also committed to the following values
• Reactivity, speed, simplicity
• Professionalism and reliability
• Innovation
• Corporate and Social Responsibility
Modulo Béton SN began operations thanks to the synergy of its 3 associates' each one highly skilled in the following areas:
• initial study and extensive knowledge of the market
• manufacturing prefabricated concrete
• the building of household waste recycling centers and setting up an after sales service